Charter Bus in Washington, DC
Perfect for business events and group trips!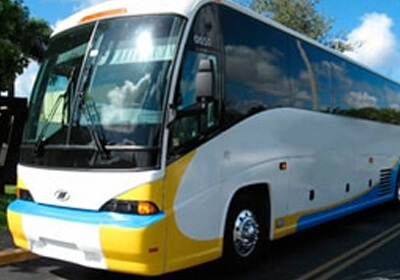 Ideal for visiting the most important venues in Washington D.C. and other popular cities.
WiFi and power outlets if you need to stay connected all the time.
The most comfortable plush seats so you can relax during the ride.
---
The best group transportation services in the area
If you are in the D.C. area planning a group trip, it's your opportunity to rent a charter bus and enjoy a smooth and safe ride with friends and loved ones. Hiring a professional driver is highly recommended if you want someone to drive, deal with the rush hour, and find parking for you, so you can relax and enjoy the ride. Our charter buses can handle transportation whether you have a small or a large group. Whatever your travel needs, they can be used for volunteer events, community organization, family reunions, youth groups, sports teams, school trips, field trips, campus tours at the American University, and more! Just let us know the details of your journey, and we will find the perfect charter bus or minibus rentals for you and work hard to make your trip experience unforgettable. We will be pleased to take you to popular destinations in the beautiful capital city and nearby cities.
A charter bus is your best option for your next private event
Thanks to our vast network of charter bus rentals, we can guarantee you will visit the best places in the metro area in the most comfortable, safe, and entertaining way. Each bus is provided with high-quality premium amenities like charging ports, WiFi connection, and power outlets so that you can stay connected. And for your comfort and entertainment, you will have DVD players, reclining seats, PA systems, and luggage bays with enough space for all your personal items. It's worth mentioning that even though we don't have onboard restrooms, you are welcome to ask our driver to stop whenever you need to. The ride will always be comfortable and on your own time. If this is your first time hiring a charter bus company in Washington, DC, you will be surprised at how stress-relieving it can be.
Washington, D.C., and its surrounding areas are full of sites to have a fun time, learn about history, be surrounded by nature, and also to enjoy the nightlife spots. A charter bus travel is one of the best ways to move around, and we are open to special requests and ideas, always willing to help you have a great time with your family, coworkers, or closest friends. Our shuttle service is so flexible you can book a charter bus for every D.C. trip, whether a special event like a bachelorette party, such a big day as your wedding, or a group tour to NW Washington DC and a few museums. So if you have a field trip, a youth group, need an employee shuttle, or any groups travel, you are in the perfect place to find ground transportation. And whether you are visiting Washington, DC, or are a local, you can miss the beautiful National Cherry Blossom Festival!
Get around the nation's capital with the best charter bus service
Here are some places you will love to visit on a DC charter bus. If you love nature and history, you will have a great time seeing all the museums in the area (most museums are free to visit) and all the monuments and historic buildings. The National Museum of Natural History, National Arboretum, National Air and Space Museum, Washington Monument (to commemorate, of course, George Washington), the U.S. Supreme Court Building, L'Enfant Plaza, and in the National Mall, the White House, the Capitol Building, and the Lincoln Memorial are examples of the fantastic spots we will take you to. Here are some places you will love to visit on a DC charter bus. And you can't miss the opportunity to visit fantastic event venues like the Washington Convention Center and the Kennedy Center for the Performing Arts. And for sports enthusiasts, the Nationals Park and the Capital One Arena will be fun. Finally, remember our service area is huge, and a charter bus rental is a great option to go to Adams Morgan, Dupont Circle, and other neighborhoods or cities within our service area. And if you are traveling outside our service area and need transportation to the Dulles International Airport, count on our bus rentals too!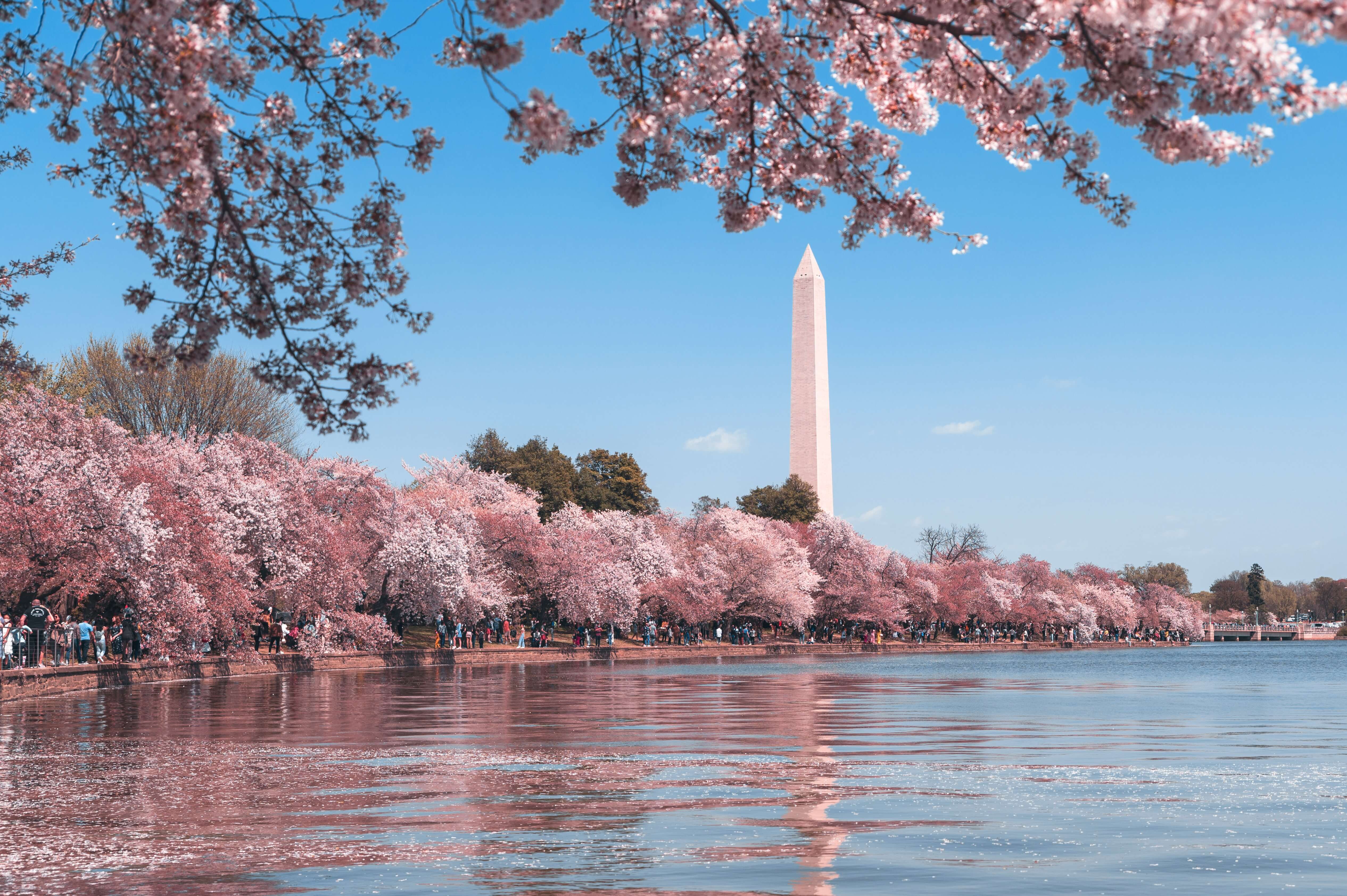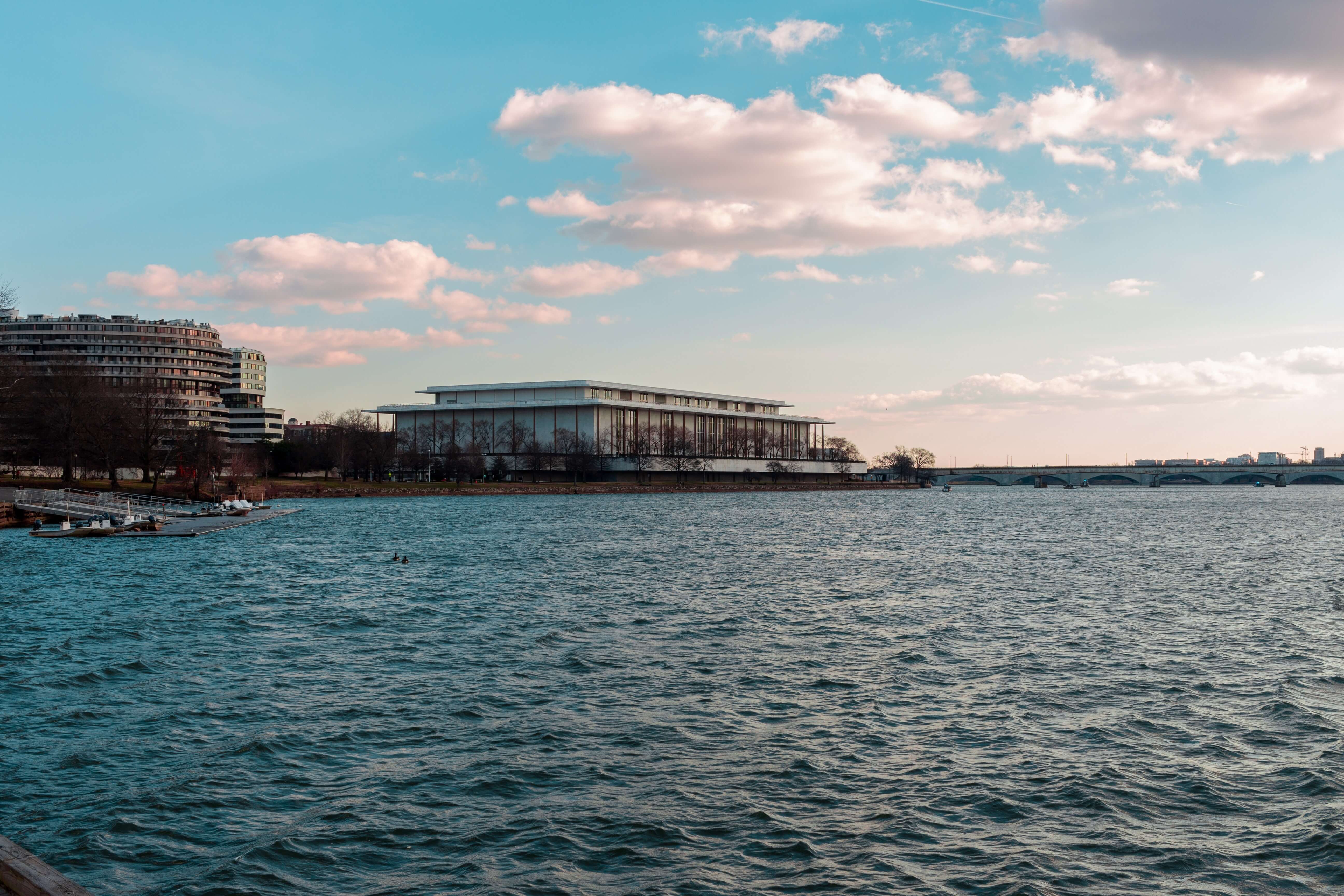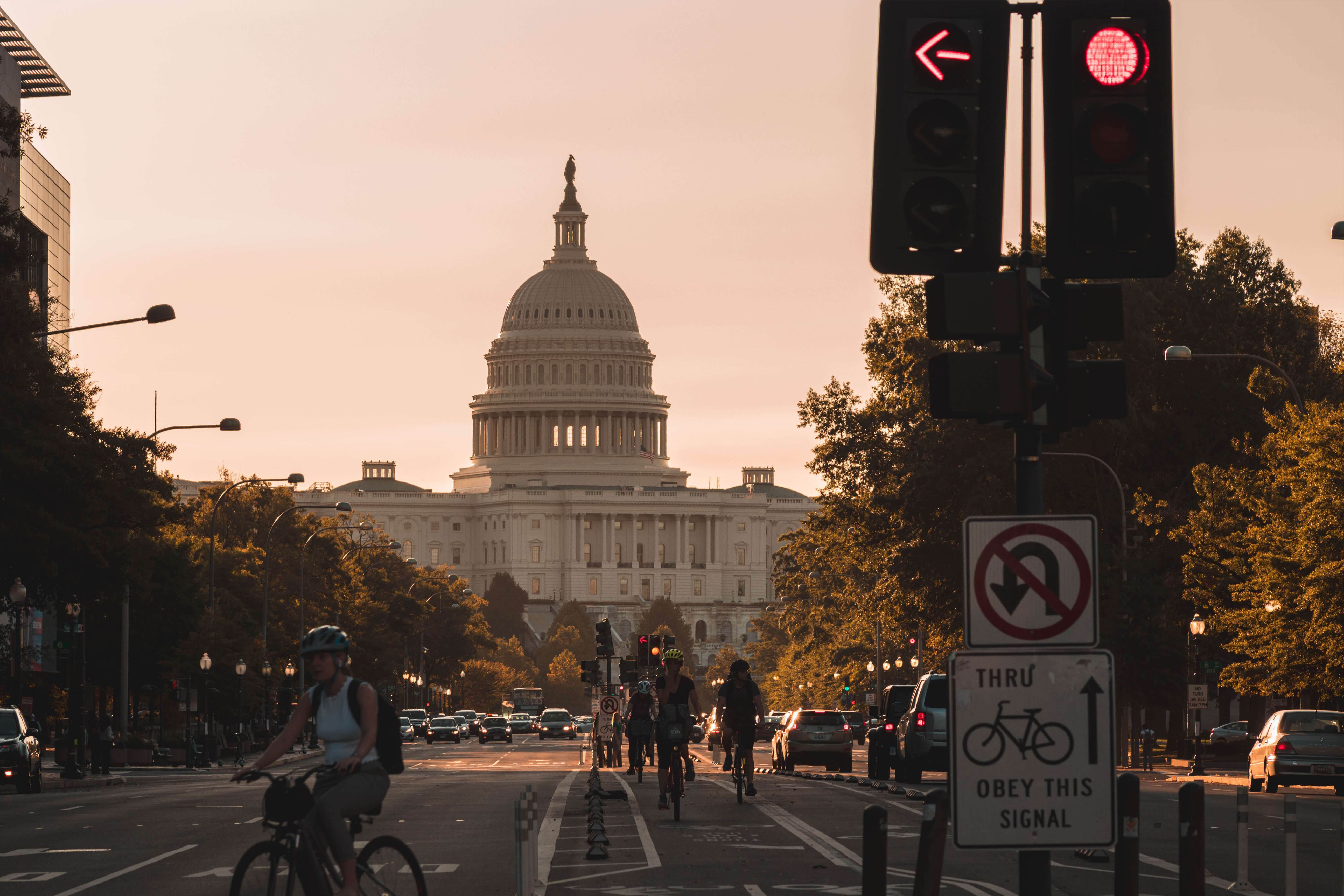 A reservation specialist is available 24/7 to help you!
Are you ready to receive a completely free quote for your next DC trip? Our rental team is waiting to accept your call or email and guide you through the entire process of choosing the perfect vehicle for you and your group! Even though parking fees are not included in the charter bus rental cost, you will be surprised at how affordable our prices are! Our rental experts will be more than pleased to accompany you on your special day or pre-scheduled tour around Washington, DC. Remember, we provide safe transportation for all sorts of events and trips in the DC area!